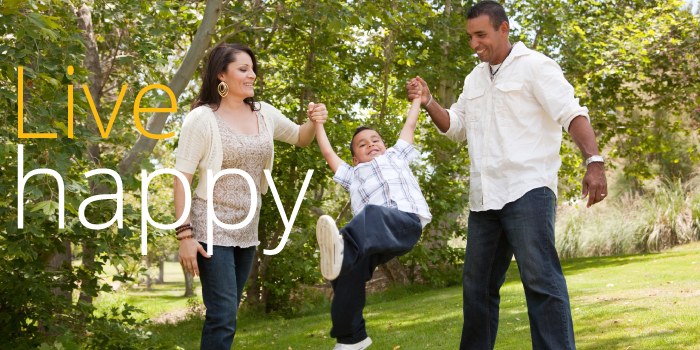 Below is a sample of conditions I have worked with.   There are plenty more but for personal reasons some clients have chosen not to share this information.  If you want to know if I have worked with your specific concern you are welcome to email me via the contact page.
Case Studies (Alphabetical)
(If you are using Internet Explorer you may need to  scroll down)
Anxiety
Back and Neck Pain
Bladder Infection
Children – Childhood Anxiety
Children – Fear of School
Children – Picky Eater
Chronic Stomach Upset – Nausea
Depression
Fear of Flying
Fear of Public Speaking
Fear of Surgery
Finances and Career
Insomnia
Kidney Stones
Lack of Motivation
Life Direction
Menopause and Hot Flashes
Pregnancy
Shoulder and Hip Pain
Tailbone Pain
Weight Concerns
Animals – Cats
Animals – Dogs
Animals – Horses
Animals – Rabbits
Worry
A young mother with a history of tension, anxiety, and uncontrollable worry reports feeling happier and more at ease in the world since receiving BodyTalk and The Quick Pulse.  Anxiety attacks stop.
Self-doubt
Woman reporting self-doubt and confusion begins standing up for herself, seeing her value, and taking steps to improve her station in life after a series of sessions including BodyTalk, The Quick Pulse, and Hypnosis.
Anxiety
Client reports a lifetime of anxiety, keeping her from going anywhere alone. Using a combination of approaches she is now excited to live on her own and regularly attends events by herself. [back to top]
Neck Pain
Client suffering from long standing neck pain reports that her neck pain is gone and her back feels much looser after her first BodyTalk and Quick Pulse session.
Back Pain and Depression
After two sessions client with chronic back pain reports pain is completely gone as well as his feelings of depression which had not been discussed prior to his session.
Stiff Neck
Male client with stiff neck, lack of mobility, and pain feels considerable relief with symptoms nearly gone after 5 sessions of BodyTalk and The Quick Pulse.
[back to top]
Client suffering from bladder infections schedules appointment after repeated occurrences.  Reports that she felt an immediate shift during her session (Quick Pulse and BodyTalk via distance).  Bladder discomfort has not returned.
[back to top]
School
Parents seek help for child experiencing anxiety at school resulting in stomach aches, nail biting, and generalize stress coping behaviors, including sleep disruption. After four sessions parents report their child is more confident at school and is sleeping through the night.  Child continues to thrive.
PTSD
Parents seek help for child with PTSD (diagnosed by a mental health professional). Symptoms include needing a parent by child's side consistently including during daytime activities. After a series of sessions, child is able to transition to an alternative care provider more easily and more rapidly. Child shows an increasingly optimistic outlook on life.
Nervous Tics
Young child (6 years old) displays a series of "nervous tics" and anxious behavior. After 3 sessions child is able to enter school confidently without issue. Tics subside greatly to being almost non-existent.
Bed Time – Aggression
Parents of a young child want help addressing bedtime problems. These issues include aggressive behavior, increasing resistance to going to bed, screaming, yelling, etc. After a series of sessions, the child is now going to bed peacefully. Parents report the child also seems to be getting along with siblings better.
Bed Time – Anxiety
Child with a history of worry, anxiety, and night time fears receives BodyTalk and The Quick Pulse.  After first session anxiety is noticeably reduced.  Progress continues.
Bed Time – Fear
Older child experiencing random fears while going to bed.  Child says she is fine during the day but frightening thoughts keep her from falling asleep.  After working on these fears child no longer struggles to wind down.
[back to top]
Child exhibiting extreme fear in going to school now enters his school day easily and calmly.
[back to top]
Parent describes her child as previously eating a wide variety of foods, including meat, vegetables, fruit, etc.  Over time, the child began refusing to eat certain foods and then only just a few foods.  After child's session focusing on this specific concern(Quick Pulse for mom's concerns, BodyTalk for child – all via distance), parent reports that child is now eating normally again, including vegetables. [back to top]
Chronic Stomach Upset – Nausea
Client reports she has felt sick to her stomach on and off for several years.  After addressing both physical imbalances and environmental influences with The Quick Pulse and BodyTalk (via distance) nausea goes away.
[back to top]
General
Female client with general depressive episodes reports a lessening in frequency and duration.
Insomnia
Male client seeking help for insomnia also reports feelings of depression lessening after session.  After seeking advice from his doctor, reduces medication.
PMS
Female client suffering from depression during menstrual cycles experiences a reduction in cramps and emotional upheaval.
[back to top]
Client suffering for 20 years from a fear of flying, wants to take a vacation. After two sessions client flies without fear.
[back to top]
Client with a fear of public speaking unexpectedly chooses to get up three times to speak at a conference after first Quick Pulse session.
[back to top]
Elderly client who had experienced trauma during previous surgery seeks help facing another surgery.  After four sessions client enters hospital calmly and optimistically.  Surgery, recovery, and rehab all go better than expected.
[back to top]
Lack and Unhappiness
Young mother arrives feeling extreme sense of lack and unhappiness in her job and marriage.  After two sessions decides on a new career path.  A year later she reports she is now doing what she loves and has a new healthy relationship in her life.
Coincidence
Client whose house is in foreclosure "suddenly" meets an acquaintance who helps save the house.
Business
Massage therapist seeking to build her practice reports and increase in clients after addressing this concern during her free Quick Pulse session.
Business
Stylist wishing to increase her appointments reports getting calls "out of the blue" after addressing her fear around this issue with The Quick Pulse.
[back to top]
Nightmares (Adult)
Woman in her mid 30s seeks help with persistent nightmares and over thinking makes huge lifestyle changes creating a life of fulfillment and satisfaction.  Nightmares, insomnia, and over-thinking stop.  Continues to use BodyTalk and The Quick Pulse to ease this transition.
Chronic Insomnia
Male, late teens, seeks help with chronic insomnia and dependency on sleep aids.  After first session reports his wake to sleep time has gone from several hours to 30 minutes.  He is no longer taking sleep aids.
[back to top]
Male presents a history of kidney stones and persistent anxiety.  After receiving a handful of BodyTalk  sessions he has had no problems with kidneys and limited anxiety.  He reports his life feels like "it's moving forward" again.
[back to top]
New retiree comes in expressing frustration with feeling unable to "get on with her life".  Symptoms include general malaise, weight gain, and lack of motivation to do the things she likes to do. After a series of sessions the client is now exercising regularly, eating intuitively, and following through on creating a life for herself.  Seems very pleased with her progress.
[back to top]
Frustration and Confusion
Client in her mid 50's expresses frustration with life direction.  Doesn't know what she wants to do with the rest of her life.  After several sessions using The Quick Pulse and BodyTalk client gains clarity on priorities and values.  Implements changes accordingly and now has a successful online presence.
Negative Family Dynamics
Client seeks help in making major life changes in the face of adversity, namely negative family influences.  After several distance sessions client reports a dramatic increase in confidence in not only knowing her direction but handling negative feedback from others.
[back to top]
Lack of Motivation
Client arrives with chronic shoulder pain, hot flashes, and a lack of motivation. After a few sessions, she reports that her shoulder has increased mobility and she can sleep on her side now.   Client also reports that she is feeling more focused towards goals and her hot flashes have decreased from 10 per day to 1 in two weeks. Progress continues.
Irritability and Confusion
Client seeks help for irritability, mental confusion, weight gain, and general dissatisfaction with life.  After three BodyTalk and Quick Pulse sessions there is a notable lightness and sparkle in client that was missing before.  Client reports feeling mentally sharper and more emotionally neutral. [back to top]
Pre-Term Labor
Client pregnant with twins goes into pre-term labor. After two sessions while in the hospital she is sent back home, much to the doctor's surprise. Both babies are born healthy 4 weeks later. Babies and mother continue to receive sessions via distance for common concerns.
Morning Sickness
Client 4 months pregnant seeks help for nausea and morning sickness.  After addressing general fears using The Quick Pulse morning sickness discontinues.
[back to top]
Athletic Injuries
Teen reports tight back, painful hip, knee, and heel resulting from athletic injuries. After two sessions all pain is gone. Parents report notable positive changes in child's demeanor.
Hip Pain
Client reports intermittent pain throughout the left hip. After session focusing on this issue, client reports that the pain is gone.
Shoulder and Back Pain
First time client arrives with severe pain throughout the right shoulder and back. Rates the pain level at a 9-10. By the end of the session, shoulder pain begins to lessen and continues to decrease over the next 24 hours. Client now reports the pain is completely gone.
[back to top]
Since giving birth 18 months ago client has extremely sensitive tailbone, limiting the amount of time she can sit and where she can sit.  After one Quick Pulse and energy balancing session focusing discomfort stops.
[back to top]
History of unsuccessful results
Client seeks help with weight loss.  Reports a history of dieting with little or no success.  After first session she begins to immediately lose weight without consciously changing eating habits.  Begins to exercise regularly.  In a matter of weeks drops two sizes, and shares amazement that for the first time she feels comfortable in her body.
Diet Plan Support
Client seeking support for specific dieting plan reports greater ease and comfort with choices.  Feels less self-conscious around others.
Unexplained Plateau
Client who exercises regularly and eats a healthy lifestyle seeks help for weight that won't budge.  After first session loses 13 lbs in 10 days.
Cravings
Client loses all appetite for her daily lattes after Quick Pulse session.
[back to top]
Anti-Social Behavior
Client asks for AnimalTalk session for cat who won't come out of the bedroom.  Cat comes out of the bedroom the next day and begins socializing with the family. To this day, the anti-social behavior has not returned.
Urination and Territorial Behavior
Client seeks assistance for cat with aggressive behavior and urination on walls.  Cat has a history of unprovoked attacks on other cats and dogs.  The cat is also very territorial, marking any new territory.  Anticipating a move into a new home with other animals an AnimalTalk session is scheduled.  Client reports that although the cat was nervous she there has been no urination on walls or furniture, crying, or stalking the dog upon arrival.  Client is very relieved.
Diarrhea
Cat had diarrhea for 4 weeks. After a visit to the veterinarian, no known cause can be determined. After receiving one distance BodyTalk session diarrhea is gone and biting stops.
Tumor
Client contacts me about her daughter's dog who has an aggressive tumor growing on her nose. After one  distance BodyTalk session the dog seems more at peace and happy. Owners express feeling more calm about the dog's health. Tumor continues to grow, but more slowly.
Excessive Vomiting
20 lb. adult dog presents with excessive vomiting throughout the night and into the next day. Owners report the dog cannot keep anything down including water, dog food, rice, or crackers. After receiving AnimalTalk the dog is able to eat and keep down small amounts of food and broth. Owners report the dog seems to recover fully within the next few hours. (Note: Owners followed up with veterinary care that day as recommended).
[back to top]
Client expresses concern that her female horse is aggressive and unpredictable causing fear on owner's part about riding or being near the horse. After receiving one distance BodyTalk session owner is able to ride her horse and build a relationship with her.
[back to top]
Owner seeks help for bunny with excessive shaking, falling over, disorientation, and aggressiveness.  After three distant sessions, rabbit is able to be in the same cage with his sister and balance is stabilized. Some shaking continues but seems reduced according to the owner.
[back to top]