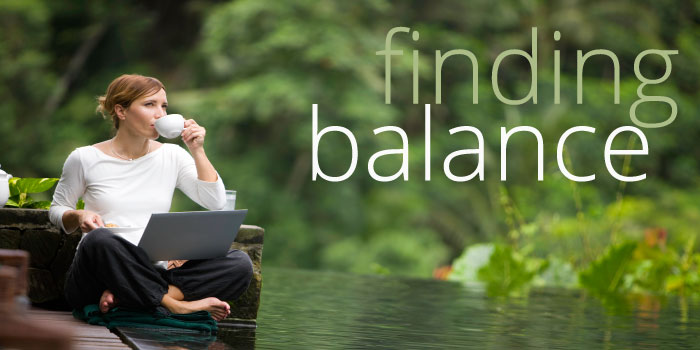 You are born connected to Source. This deep connection with your Higher Self and Source Energy brings with it a felt sense of peace, trust, and "all is right in the world".  It is through this connection, guided by your Innate Wisdom, that you are able to bounce back from life's ups and downs, live joyfully, and experience abundance on all levels.
However, when your connection to Divine Energy becomes disrupted, you might instead feel:
Calm on the outside, Struggling on the inside
Perhaps you've worked hard in your life securing what you thought would make you happy (career, family, finances, relationship) only to find a deep sense of longing for more peace and fulfillment.
Internal happiness, yet your outside world is in chaos
Sometimes you might find yourself happy on the inside but attaining and holding onto outer security (career, family, finances, relationship) is elusive.
Everything is working, except your physical body
You don't have many life concerns but you do have a nagging health issue that if only you could get some relief, life would be great.
Experiencing repetitive life patterns, self-destructive behavior, and chronic emotional or physical pain indicates your connection to Source Energy is compromised. The Energy HealiAlignment sessions I offer reconnect you to the life-affirming Source Energy, your unique Divine essence, which in turn heals spiritual, emotional, and physical pain.
I am a conduit for source energy and a LOVE activist. My job in this life is helping connect YOU with all that you are. The healing sessions you receive from me are not "by me" but rather through me as a way for your Divine Being to receive Source Energy. This brings you into alignment with ALL of who you BE, your Radiant Self.
All sessions are conducted over the phone or via Skype.
Short Session (Quick Pulse) – $66
Full Energy Alignment Session (Quick Pulse, BodyTalk) – $133
click to schedule
What do you do exactly?
During each appointment we talk about what is on your mind, the places that feel good, and the places that don't.  During this time, I am actively listening and tuning into your energy field. We may periodically stop the discussion and activate healing to areas of concern and stagnation.
My methods work quickly to clear the energy that is creating conflict, stress, or confusion for you.  Clearing these blockages allows more of what you do want to rise to the surface.   This part of our work together is done while sitting across from each other or over the phone.
My unique gift is to as a gateway and activator of Source Energy for healing. When we are working together Source uses my body to flow from me to you, activating your divine connection to all that IS. When this happens you rise to the next level of consciousness in bodymind, emotion, and spirit.
During a session, I may also use the following healing modalities. These are always offered through me and by me and may not mirror other practitioners' delivery of these same methods.
Quantum Energetic Disciplines is taught by Jo Dunning. Through her teachings, I offer The Quick Pulse, Advanced Pulse, and the Rolodex.
The BodyTalk System is a gentle energy balancing system that allows incongruencies in your body and mind to be highlighted and realigned. When this happens your innate healing ability is restored, promoting the resolution of symptoms with few side-effects.
Once the imbalances are repaired, your body returns to a natural state of harmony, allowing healing to occur.
Our work together is unique because I begin working on your energy patterns the minute you schedule your session.  Although the methods I use are the focus of your session it is through our personal connection that magic happens; accelerating you on your path towards excellent health, radiant well-being, and spontaneous abundance.
And this is where you find The Good Life!